12/20/2022 - CMS - 6:00 PM - Winter Concert - Band & Chorus Student drop off at 5:15 PM at the Gym Lobby door.

CMS Yearbooks are now on Sale. Claremont Middle School yearbooks are now on sale for $20 each. Students may order their yearbook either online or by completing the Yearbook Order Form and providing $20 in cash, check, or money order made out to the "Claremont Middle School". Completed forms and payment should be submitted to Miss Rosinski in the Claremont Middle School Main Office as soon as possible. Don't miss out ... Order your yearbook today!
https://jostensyearbooks.com/?REF=A05020300

12/21/2022 (8:00 - 9:30 AM) - CMS Spelling Bee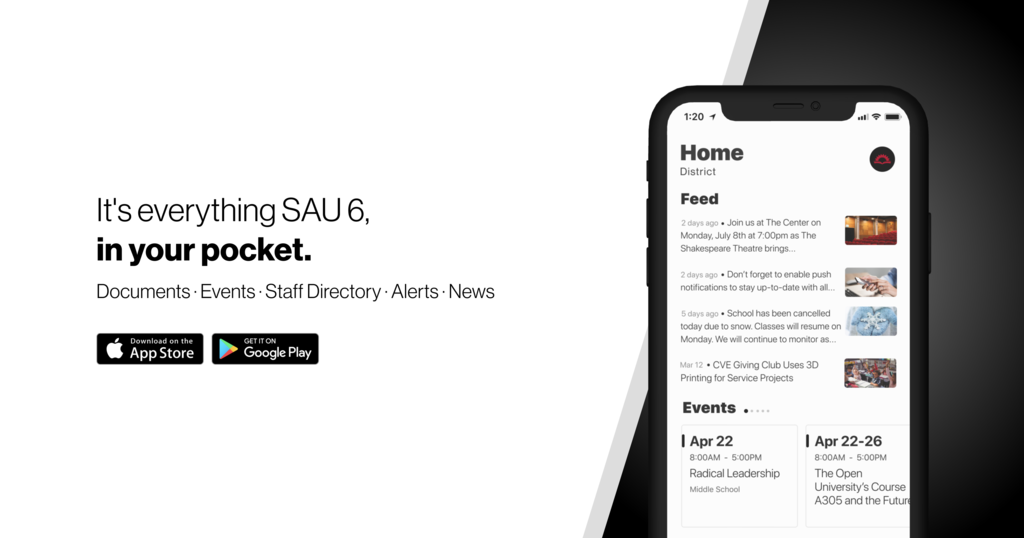 Did you know SAU 6 is developing a mobile app? You can find it in the App Store or Google Play Store!